We are available to service your
inflatable lifejacket now, so why
not give us a call today and have it
professionally serviced to meet the
Australian Maritime regulations.
ACT Inflatable Lifejacket Services can supply and service most brands of inflatable lifejackets. Give us a call for a competitive quote on the sale of new lifejackets.
Our client base includes: Australian Federal Police Tactical Response Group, Environmental Protection Authority, NSW State Waters, National Transport Safety Bureau, Snowy Mountains Hydro Scheme, ACT Rowing Association, Monaro Police, Southern Region RMS, local and interstate fishing clubs and the recreational sector. We are the ACT/Southern NSW Stormy Seas sales agent. Give us a call for the best price on Stormy products.
Don't forget the NSW lifejacket laws for Alpine Waters. All persons on board a vessel less than 4.8mts in length must wear a lifejacket. Your inflatable lifejacket must be serviced and signed off annually or as per the manufactures specifications. If inspected by Maritime or the Police and it has not been serviced you could receive an infringement notice.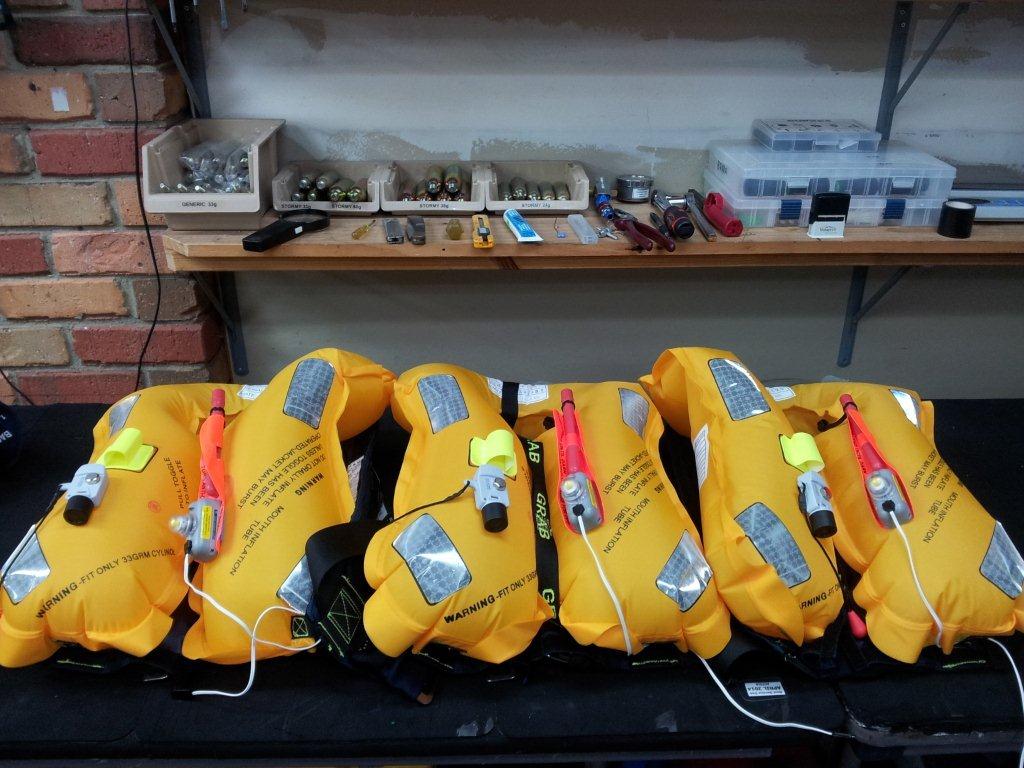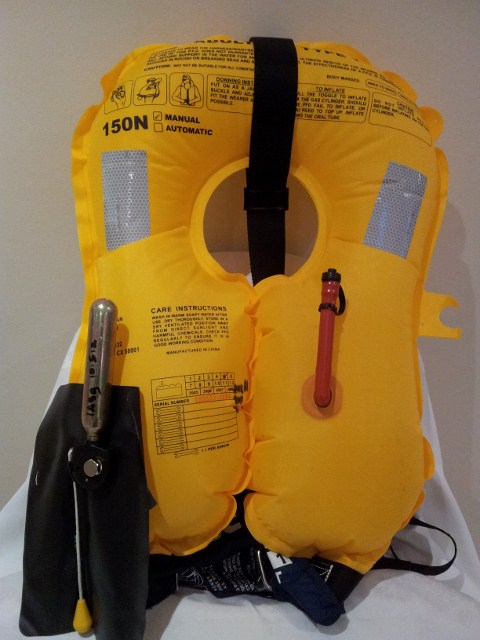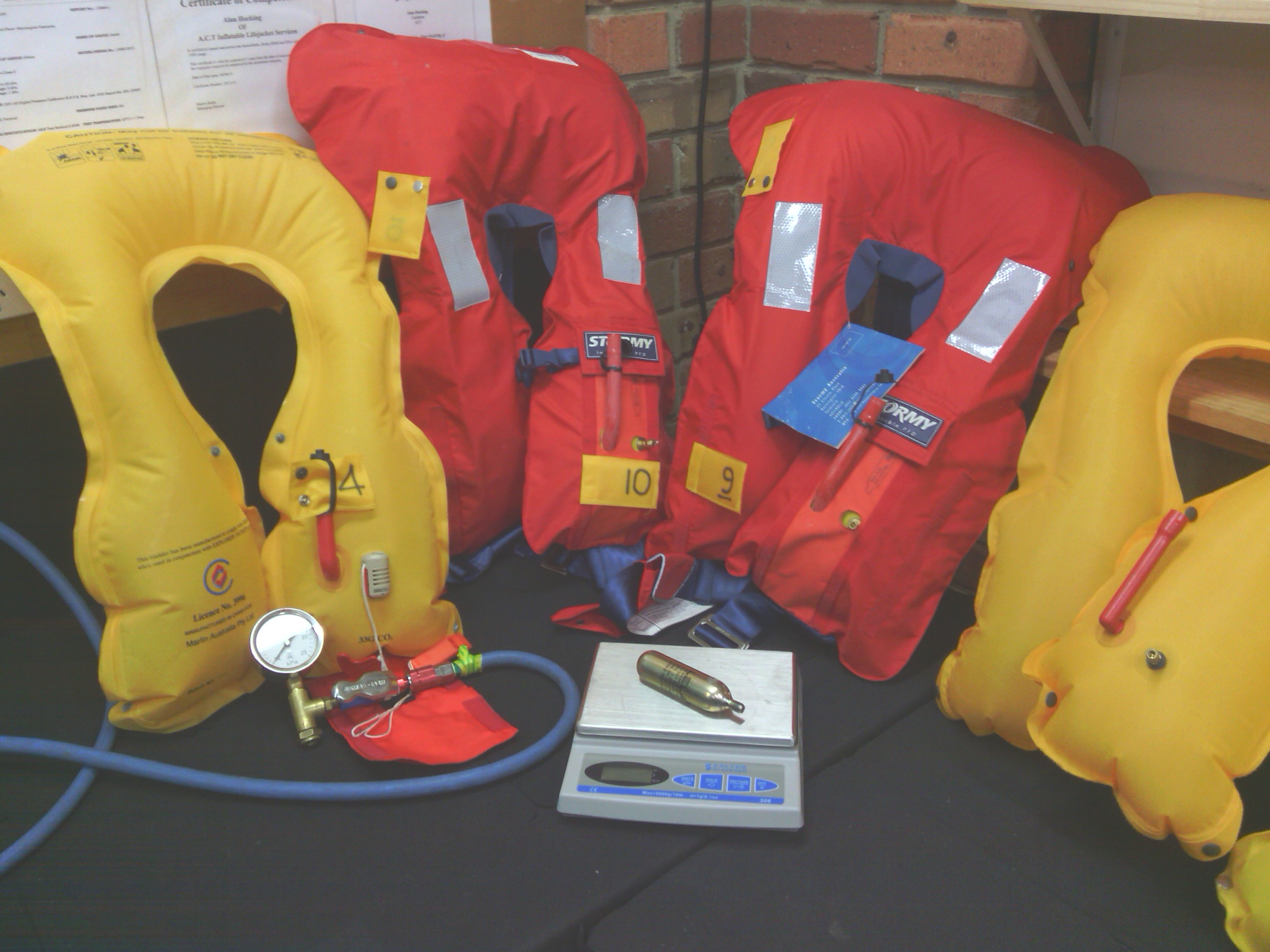 FAULTY LIFEJACKETS BELOW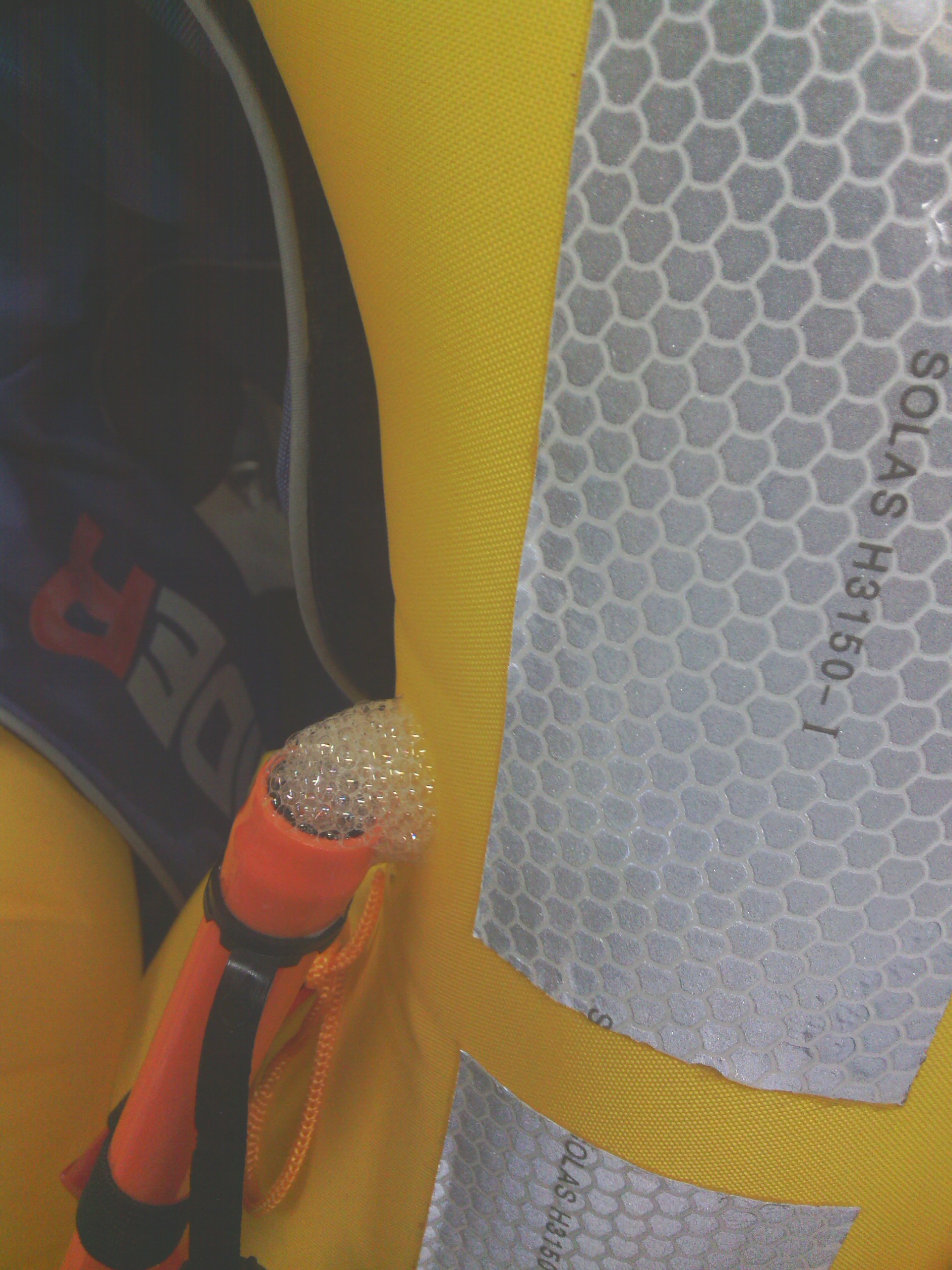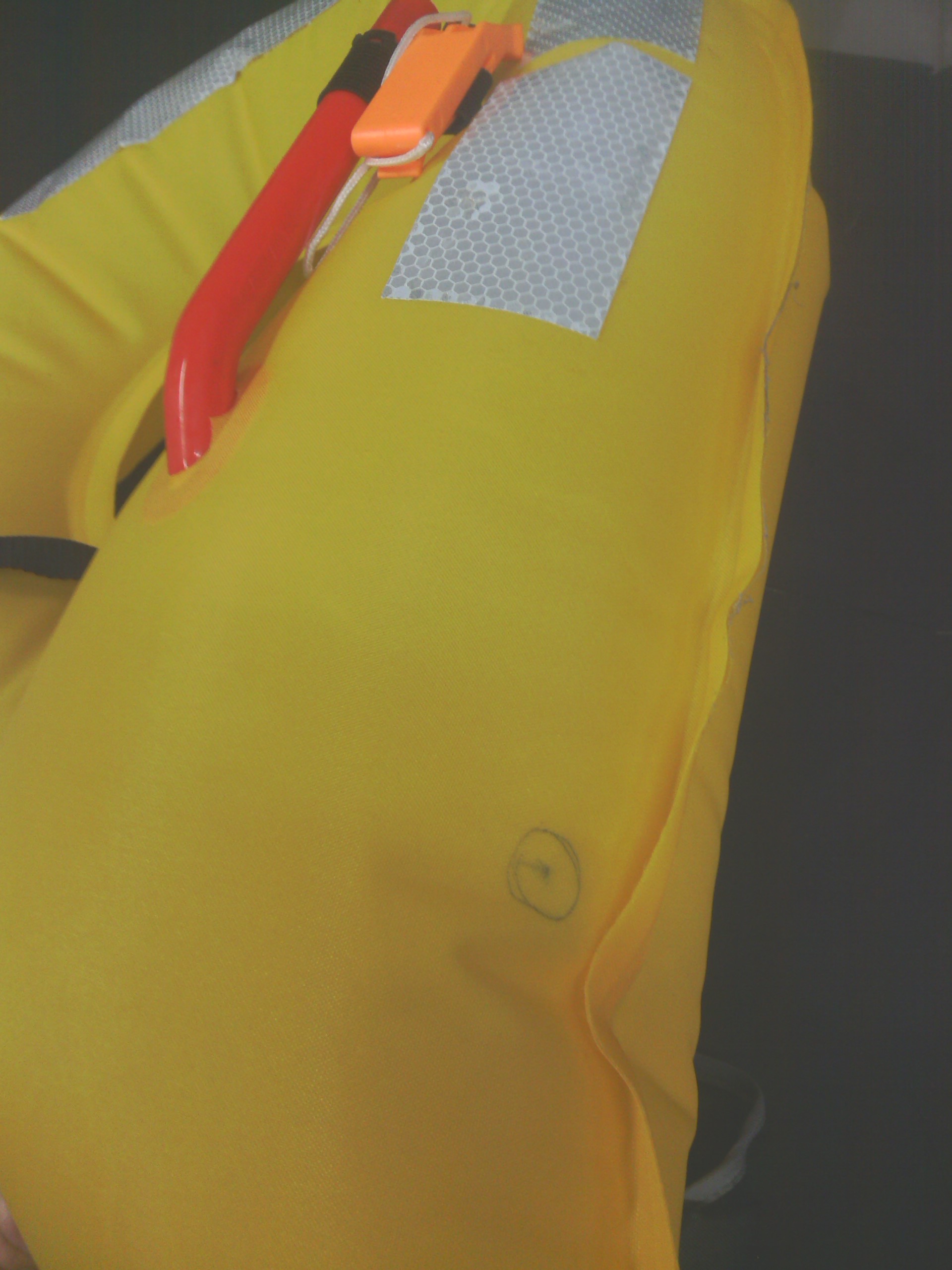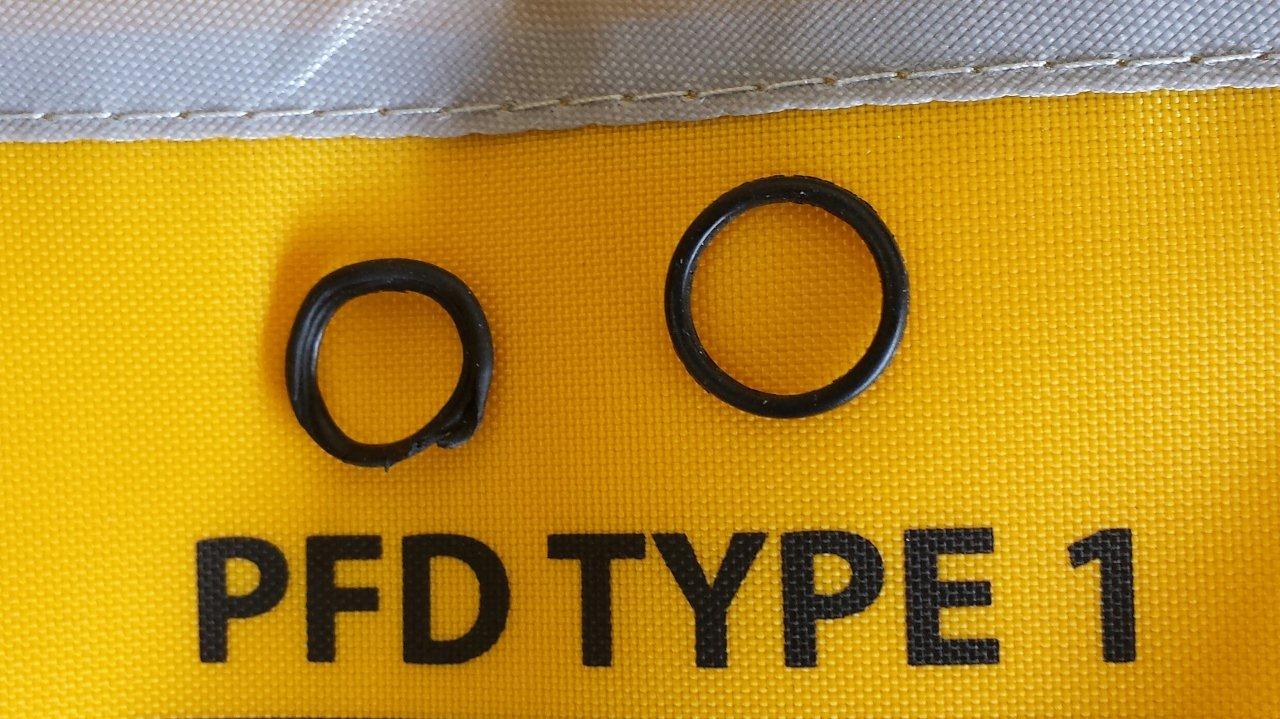 As can be seen from the photos above leaking valves, and faulty "O" rings on an operating head. This is the reason jackets should be checked on a regular basis by either the owner or by a certified servicing agent. This is only a few of many faults that can be detected on a full service. ACT Inflatable Lifejacket Services is focused on providing a high-quality service and customer satisfaction. We will do everything we can to meet your expectations.
Inflatable lifejackets are becoming increasingly popular. These C02 inflated garments are lighter and less cumbersome than conventional foam lifejackets and are quite versatile. They're even made as wet weather jackets and windproof vests. However boaters should be particularly aware of the added maintenance requirements that come with this style of jacket as well as the need for detailed crew and passenger briefing on their operation.
Care should also be taken when purchasing an inflatable jacket to ensure that it conforms to Australian Standards. Inflatable jackets conforming to Australian Standards meet AS 1512 (lifejacket Type 1) or AS 4758 (Level 150 or Level 100); or some overseas standards. This will be clearly marked on the jacket. As our lifejackets spend much time in a harsh environment (particularly with saltwater boaters), it is mandatory that this style of jacket is serviced annually by an accredited service centre or the original manufacturer. This will ensure that the jacket is in good working order. When they are serviced, checks will be carried out to ensure the bladder, reflective tapes, buckles and straps are in working order, and that the inflation system and oral inflation tube are operating correctly. It is important that boaters check jackets regularly, prior to wearing. Make a visual check for damage and unscrew the gas cylinder to ensure it has not been pierced. If it has been pierced then replace it immediately. Without this occurring the jacket will not inflate. It is important that you ensure the cartridge is screwed in firmly. Cartridges can loosen from continual vibration whilst stowed in a car or boat. If a cylinder is loose, gas can escape through the thread upon activation.
Inflatable lifejackets are certainly very convenient but you must have your lifejackets serviced 12 monthly or as per the manufacturers recommendations. Penalties may apply.

Click on link to open: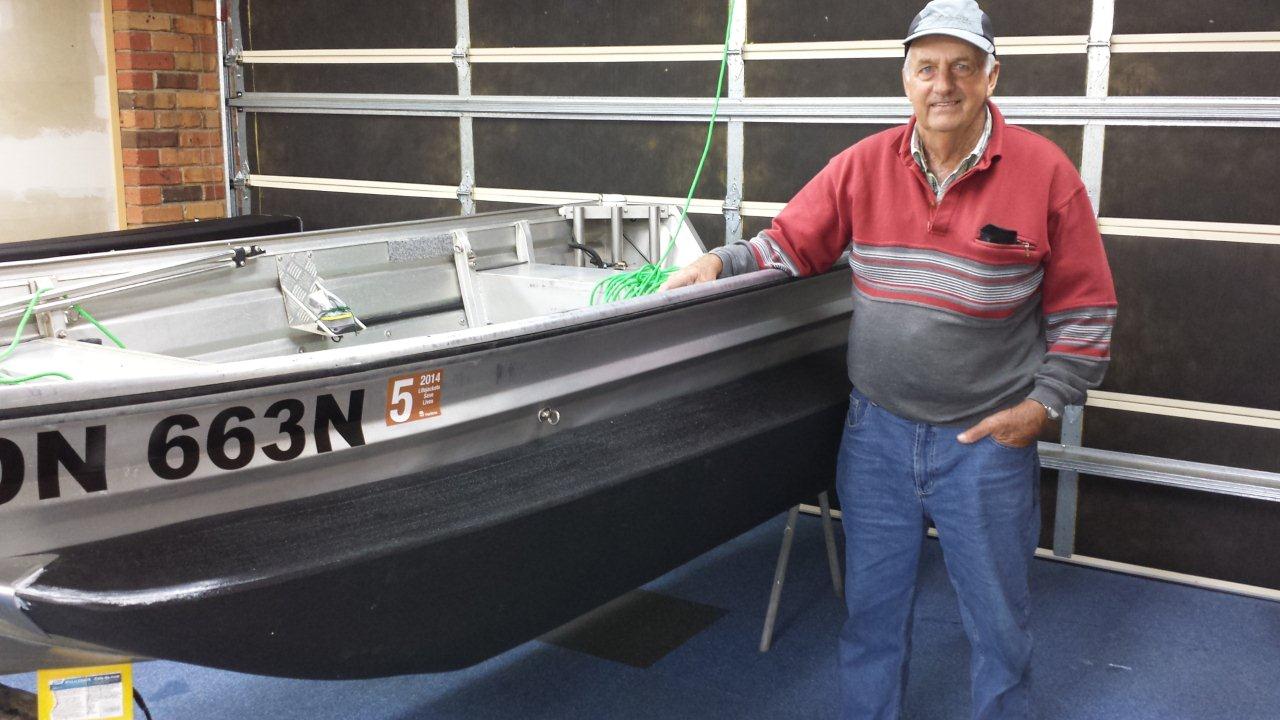 Roger prior to his next lap around Australia. Collars fitted to his 3.7mt Vagabond.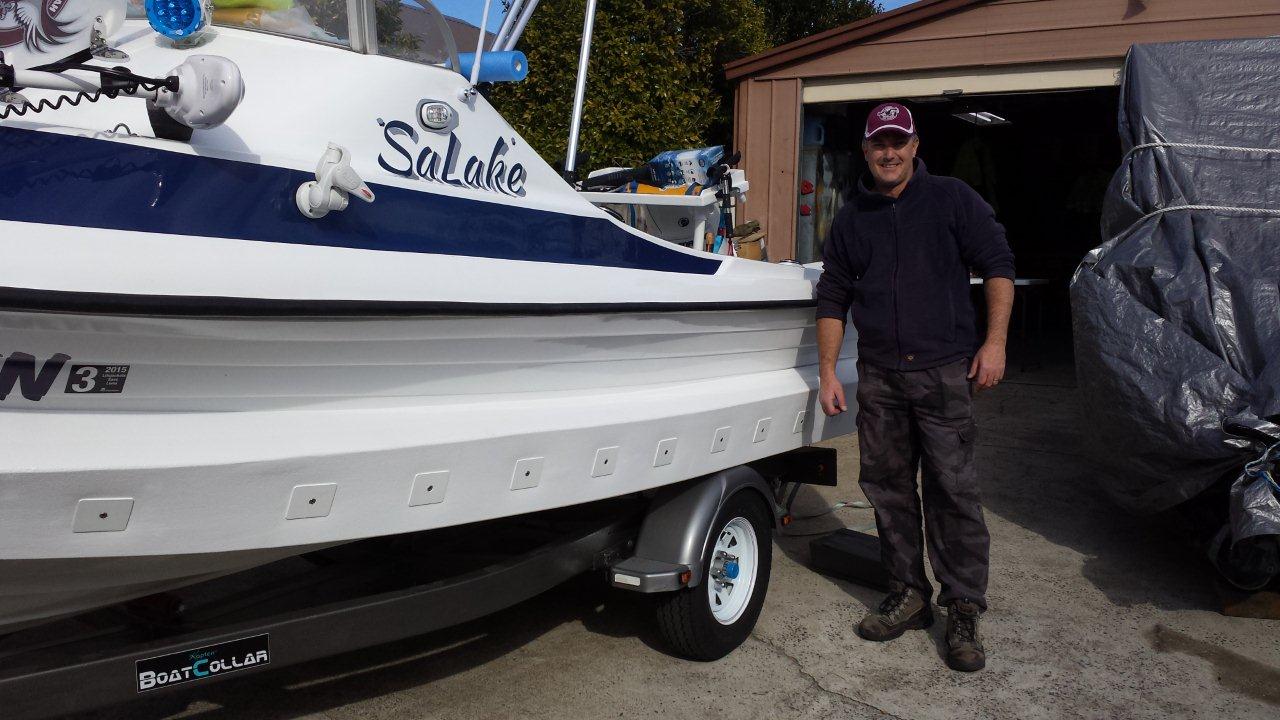 The photos on the left are from a customer in Canberra with his 4.5mt Fiberglass boat with the collars painted white to match the hull color. The photo below is a 3.7mt Quintrex Dart.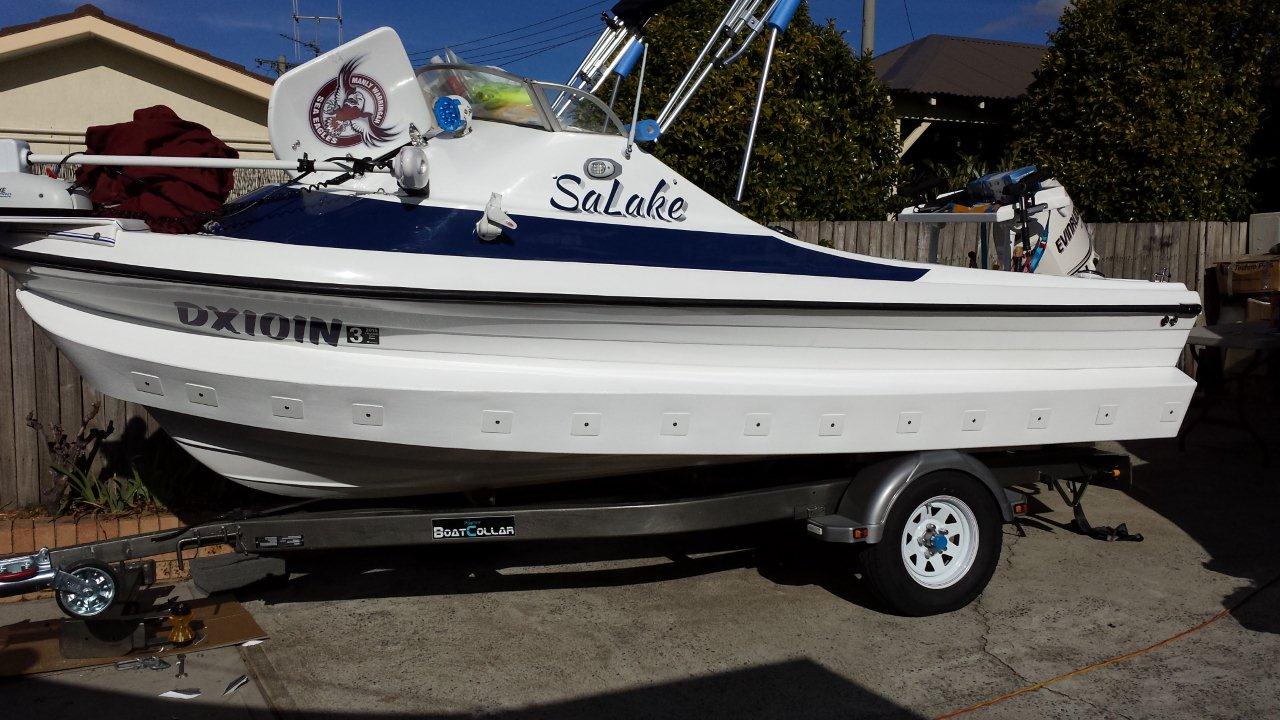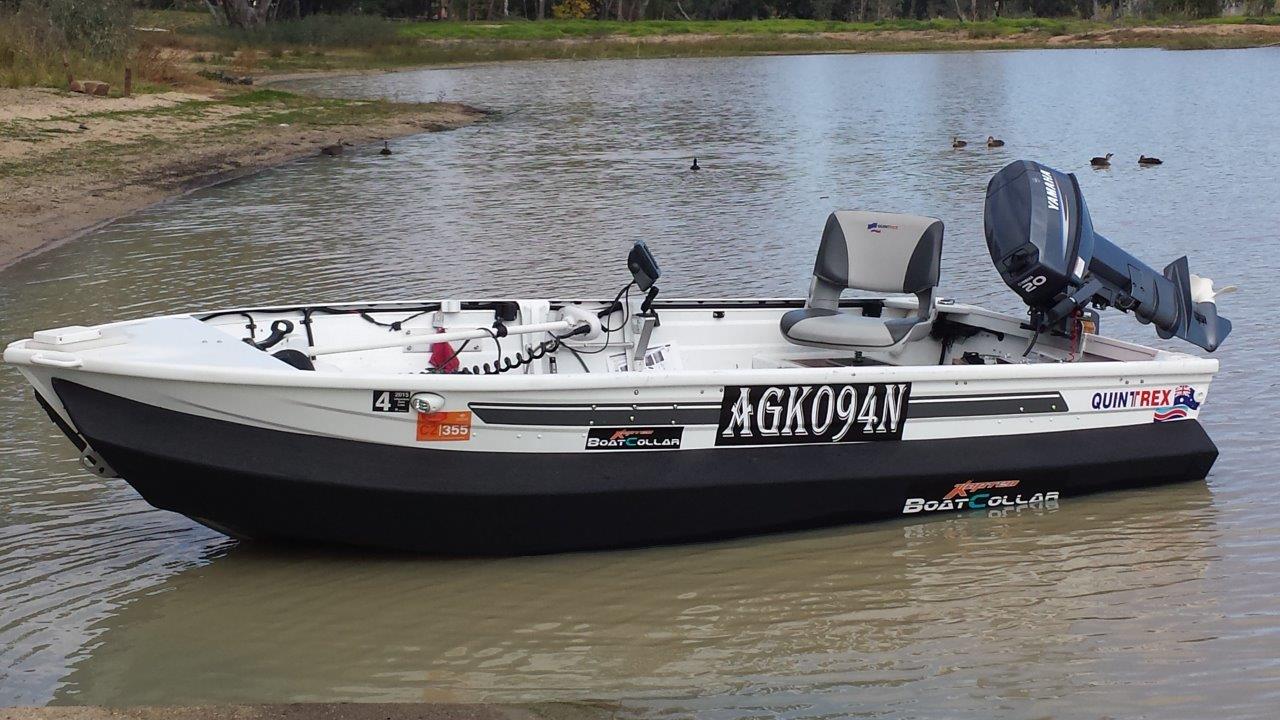 Thanks for visiting!
Certified & Accredited with:
Stormy Seas, Burke Marine, Marlin Australia,
Jarvis Walker, PFD Australia,
AXIS PFD's & SOS Marine.
Accepted forms of payment are, Cash
Electronic Funds Transfer,
MasterCard or Visa.